We are living in an increasingly mobile, digital, and high-tech world. Homebuyers tend to be extremely computer savvy: nearly all of them begin their searches online, and millennials, those born between the early 1980s and the late 1990s, are one of the largest homebuying cohorts. Contrast that with the fact that most sellers are older, as are the best agents, meaning they aren't always comfortable with technology.
Common top-of-funnel touchpoints for real estate brokers. See the full infographic in our ebook.
What does this contrast mean for your brokerage, and most importantly, for your lead generation strategy? In this post, we'll talk about a few of the key ways you can optimize your touchpoints and not just manage, but capitalize on generational and technological literacy differences to make sure your funnel is always full.
Learn how to make your analog and digital touchpoints
work together perfectly for a steady stream of
organic leads
Table of Contents
Shifting homebuyer demographics
According to the National Association of Realtors (NAR), in 2021, millennials made up 43% of all homebuyers. As affordability has decreased, that statistic has changed somewhat: millennials now make up 28% of all homebuyers, with baby boomers making up the largest homebuying cohort—for now. But one thing is for certain: the share of millennials buying homes will only increase, and even gen Z is starting to dip its toes in the housing market (4% of sales in 2023).
Older means wiser, but not necessarily savvier when it comes to technology
The typical agent in 2023, again according to NAR, is 60 years old. Generally, tech-savviness decreases with age, and most realtors entered the workforce before even computers were common, much less smartphones.
Plus, 60% of sellers are either baby boomers or older. This means that the greatest sources of seller leads (and the professionals entrusted with coordinating their transactions) are likely more familiar and more comfortable with traditional, analog lead generation strategies: lawn signs, direct mail, cold calls, and word of mouth. But did you know you can blend analog, physical lead gen methods with digital ones for even greater success? Without leveraging both, your brokerage will be at a serious disadvantage compared to brokerages that do.
Prime your lead machine to work perfectly,
no matter what the market is doing.
Optimizing physical and digital touchpoints so they work together
Technology is every real estate broker's best ally when it comes to optimizing (and we dare say, perfecting) your lead generation strategy. But according to a panel at the most recent T3 Leadership Summit, brokers spend 65% of their tech dollars on middle-of-funnel solutions, which only account for 12% of revenue.
In our free ebook on making sure your touchpoints work better together, we focus on top-of-funnel solutions and spheres of influence, where each dollar spent can go much farther. As a preview, here are a few tools you can add to your lead gen strategy right now to start seeing an immediate improvement:
QR codes
QR codes are an easy and inexpensive way to bridge physical and digital touchpoints. They are like a link you click on a website, but you can print them on any physical material you want: a yard sign, flyer, direct mail postcard, business card, t-shirt… you name it, if it can be printed, you can put at QR code on it.
Instead of clicking the QR code, a lead can scan it with their phone, which will open to any website you like, including a brokerage site, agent contact form, listing page, free home valuation, or any other conversion tool you like.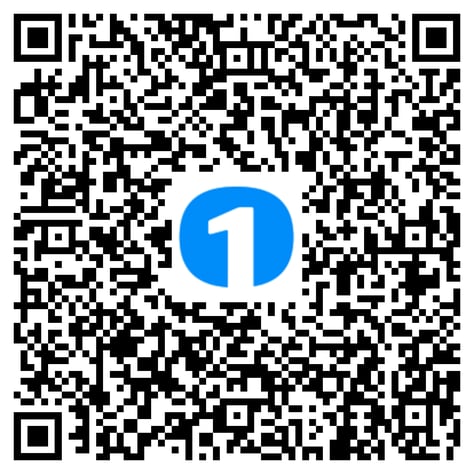 Try scanning this QR code with your phone
Text message codes
Text message codes are another way to bridge the physical and the digital through your phone. With text message codes, a lead can text a predetermined code to a specific number and receive a link about a particular listing. When they tap the link, you can capture their information automatically, making it easier to follow up with them.
Want to give it a try? Text 1003 to 46835 (text message rates may apply, US only) and see what lands in your messages! Text message codes are a perfect addition to all sorts of print media, like lawn signs and flyers.
Voice codes
Voice codes are a third way to bridge the physical and the digital by harnessing technology to reinvent how leads contact agents by phone. Traditionally, if a lead called your number, you would have to be available to pick up the phone, ask who was calling and what their number is, what property they are interested in, and more. With voice codes, leads can call a predetermined number, enter a code for a particular active listing, and hear a description. Their contact information is automatically saved by the system, making it easy to follow up with them. Voice codes are great for print media, too, and can replace agents' phone numbers on marketing tools like yard signs.
And that's just the start!
Learn how to optimize all your
physical and digital touchpoints
for even more organic leads
Proven ways to boost real estate lead generation
Broker business is all about leads. With seller leads scarcer than ever and incubation time increasing as inventory remains low, brokers need to use every tool at their disposal during the awareness and consideration steps of the customer journey to maximize lead generation for their agents.
Are you ready to learn how?
Download our free e-book for even more insights about all the steps you can take to get your lead machine humming faster and smoother than ever before. Click the ebook cover below to get started.