The Fed has raised interest rates four times this year, cooling one of the hottest real estate markets in recent memory. Despite the short-term slowdown, real estate experts are predicting that low inventory, high demand, and shifting consumer values will cause significant market appreciation in the coming years. This means big opportunities for proptech companies to create innovative products that make real estate transactions easier. And there's one crucial ingredient all these innovations need: data.
Real Estate Runs on Data
Real estate is one of the most data-driven sectors in the world. Every aspect of the industry is informed and powered by data. Without the right data at your fingertips, effectively operating your business in the real estate industry simply isn't possible.
The gatekeepers of real estate data are multiple listing services, or MLSs. Due to the decentralized nature of the real estate industry in the United States, there is no single governing body for MLSs and no single way for them to work. MLSs are a uniquely American invention, and more than a century of history has created a patchwork of hundreds of separate MLSs across the continent, each with their own way of doing things.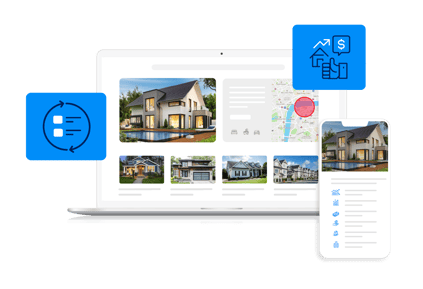 Due to the decentralized nature of the real estate industry in the United States, there is no single governing body for MLSs and no single way for them to work. However, most MLSs follow a basic model. Generally speaking, they provide services to their members to facilitate real estate transactions.
Learn more about the history of MLSs and how they work on our dedicated MLS page.
How can proptechs get access to quality MLS data?
MLS databases play a key role in every real estate transaction. Every MLS builds and maintains its own database, and each MLS has a unique database structure, unique field names, dropdown choices and ranges, and more.
If you are a brokerage and you only need access to your own MLS's data, you can arrange a data feed fairly easily on your own. Licensed real estate professionals get access to the specific MLS or MLSs they belong to, usually based on where they work.
However, accessing MLS data as a technology company is a different process. Proptechs must follow a different process and find a member sponsor. Sponsors need to be active, licensed members of the MLS and agree to represent the interests of the data requestor and share data with them. If the member sponsor becomes inactive, they lose the right to access and share data. If finding a member sponsor is too difficult (or not possible), proptechs can choose to approach MLSs individually and set up data-sharing agreements directly.
Managing MLS relationships is hard. Thankfully, there's a better way.
Due to mergers and consolidation, the number of distinct MLSs is shrinking. Even still, there are over 500 separate MLSs in the United States, each with its own unique way of doing things. This means 500-plus points of contact, contracts, and relationships to manage if you want to take your solution national.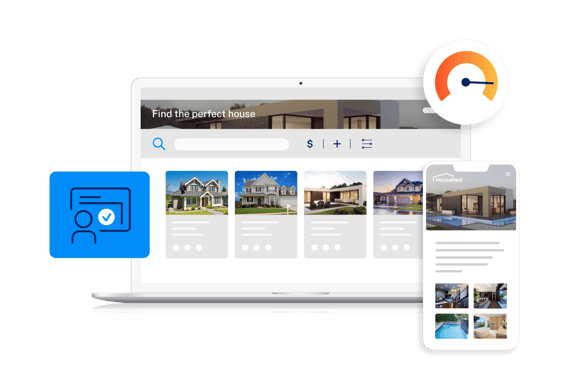 The issue many businesses face is that the above strategies are not scalable: it's very difficult to establish and maintain hundreds of relationships. Plus, anyone who has managed MLS data in-house can tell you it's no walk in the park. Establishing a relationship directly with just one MLS and turning on a data feed can take weeks or even months, which is precious time many scaling proptech companies can't afford. This reality is a serious obstacle to agility.
To go from one MLS to the next, businesses need to dedicate time not only to the relationships, but also to testing, QA, deployment, compliance, and continuous updates. Few, if any, have the type of expertise they need to do this in-house. Not only that, but managing MLS compliance is a major concern because each MLS's rules are different, and if you break them, your data feed could turn off.
This is why many vendors choose to work with a data aggregator like Constellation1 to set up agreements and manage MLS relationships on their behalf. It's much faster, and more efficient, to work with an experienced data aggregator that already has relationships with the MLSs you want to work with.
Why is MLS data so hard to manage?
The challenge of getting the data in the first place aside, getting that data to play well together takes even more time and effort. New entrants consistently underestimate the complexity of working with MLS Data. The MLS ecosystem is a complex landscape that can challenge even the most motivated tech entrepreneurs who are trying to innovate and grow.
This is because each MLS collects data differently. They often use unique fields and set their own unique ranges and values. The result is 500-plus distinct data sets that must be standardized, cleansed, and combined to create the valuable resource tech companies need. For developers, that could mean dozens, if not hundreds, of hours of back-end work per feed, making fast scaling impossible.
Making MLS data work for you is hard, but it's also the fuel the real estate industry runs on and the backbone of any proptech solution. Without the right data, it is impossible to serve the real estate space.
The Real Estate Standards Organization (RESO): what role does it play?
Not only do proptechs need to know how to work with MLSs and understand their different compliance rules, they also need to be aware of the Real Estate Standards Organization (RESO), an independent, not-for-profit organization, and its Data Dictionary. In 2002, RESO was officially created to define and promote the adoption and utilization of standards that drive efficiency and a streamlined real estate technology industry.
RESO's Data Dictionary and compliance program are steps in the right direction towards making in-house data management easier. But despite the increased push for standardized data across the real estate landscape, there's still a long way to go. Many MLSs strive for RESO compliance, but the degree to which they meet RESO standards can vary. Field names, ranges, data options, and more can all still be different, so data cleansing and normalization challenges remain. Learn more about the RESO Data Dictionary.
Why you can't ignore MLS compliance if you want to thrive in proptech
Compliance is yet another critical part of MLS relationship management that can cost precious time and strain your resources. Every MLS board sets rules for how its data can be used, and these rules can change often. Examples of these rules and regulations include what data is permitted for public display versus through a virtual office website (VOW) and how that data is displayed. The most recent NAR IDX Policy 7.58, which requires broker attribution with contact information for IDX listings, is another area of compliance and an example that proptech companies may not be aware of when entering the industry.
If the rules and regulations aren't followed, the MLS can impose a fine. If the rules are consistently broken, MLSs can even turn their data streams off entirely. For proptech companies and their end customers, this would be catastrophic.
Don't let compliance violations turn off your data feeds. Entrust your data management to an expert.
Access your MLS data shortcut and start scaling faster today with Constellation1
If your business means powering tech solutions for the real estate industry, data access equals growth. Partnering with a data aggregator is the shortcut you need to enter new markets, attract new customers, and grow revenue.
"Our MLS data challenges were eating up a huge amount of resources. Having a data access shortcut is huge."

- Will Grewal, Co-Founder and CEO, HomeStack.
Few companies have the years of experience, number of dedicated employees, and data quality we have at Constellation1. We know how to solve most data feed problems because we've seen them before during our 20+ years in the data business. Our team has 50+ years of combined experience solving data challenges, and we can solve them with you—together.
Constellation1 Data Services
When you partner with a data services partner like Constellation1, you have data service experts in your corner to manage everything and help you navigate the complexities of the entire data integration process, from MLS relationship and contract negotiation to compliance.