One of the most important roles you and your agents play in each real estate transaction you facilitate is being a trusted expert. Clients expect you to be an expert—not just in the real estate industry, but also your local market and area. They're relying on you to help locate properties that check all their boxes: budget, neighborhood, amenities, lifestyle, and more.
There are many ways for your team to demonstrate your local expertise: stellar showings, well-written listing descriptions, customized neighborhood pages on your website, and blog posts featuring local businesses and events. The sky is the limit!
But even then, there are still questions you might not be able to answer. How walkable is one neighborhood compared to another? How do schools rank against each other? How does it really "feel" to live not just in a particular neighborhood, but on a particular block?
To help your team answer these questions, we've recently partnered with Local Logic to provide location intelligence tools to our Websites customers, allowing them to take what it means to make listings local to the next level and wow homebuyers.
Read the press release announcing our Local Logic partnership.
What is location intelligence in real estate?
Location intelligence is the practice of analyzing geospatial data to uncover insights about a particular place. The technology is used extensively in urban planning, healthcare, higher education, transportation, and real estate, and real estate professionals can use it to add an extra layer of depth and analysis to their listings. How far away are the nearest grocery stores and veterinarians, down to the foot? What are local schools like? How does the place "feel" when you're there? Location intelligence can tell you!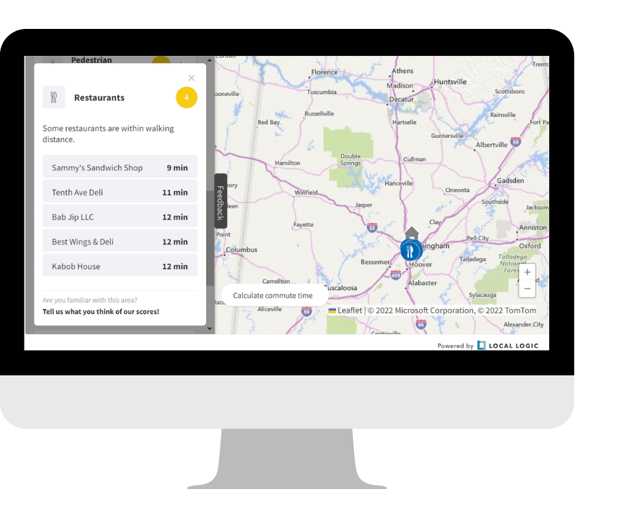 Here's how adding location intelligence insights to your listings can help your brokerage or MLS:
Improve search engine optimization
Constellation1's websites and MLS portals are already search engine optimized to drive visitor traffic, thanks in large part to strategically coded pages featuring information about local neighborhoods, school districts, demographics, and more.
Providing location intelligence data further improves SEO by teaching search engines like Google that your listings and content are even more relevant for people searching in your area.
Bring in more leads
Better SEO means more website traffic and more conversions through saved property searches, newsletter signups, and form submissions. The real estate industry has a challenging road over the next 12 months and beyond, so attracting and converting every lead you can will be all the more important for you and your team.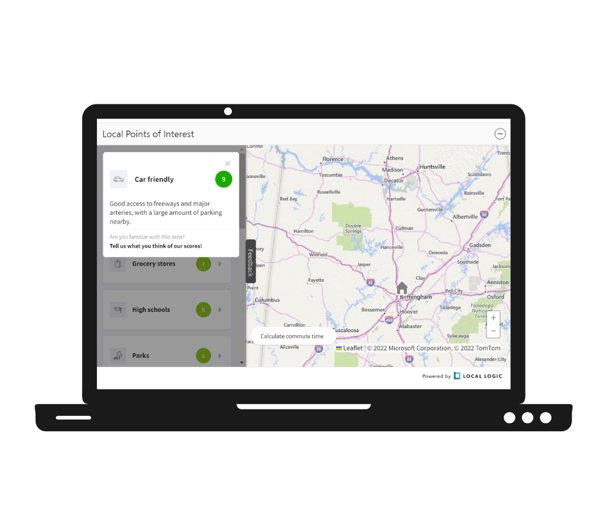 Provide a better search experience
When looking for a home, potential homebuyers have a lot of questions. Some of them can't be answered simply by driving around the neighborhood. Location insights that are easy to understand and tailored to the exact location where home seekers are searching means they can find the answers to their questions and listings they're crazy about, not just lukewarm.
Sell properties faster
The faster a client finds their dream home, the shorter listings are on the market. That translates into faster closes and a steadier stream of commission income.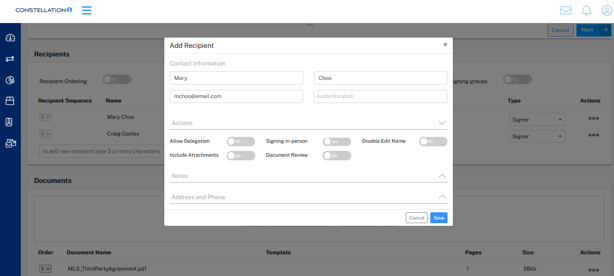 Keep agents and consumers happy
Agents want tools that make their jobs easier: more leads, smoother sales, fast closes, and happy clients. Clients want to know they're in good hands, and that starts from the moment they click their first listing. Customer-focused information and superior listing searches backed by the best data in the industry help build trust and loyalty in your team and let clients know you take serving them seriously.
Get location intelligence for your websites
Ensure your listings stand out from the competition with the most powerful location intelligence tools available today. Current Constellation1 customers can talk to their account representatives. Not a Constellation1 Websites customer yet? Request a callback from our front office team and learn about all the ways our unique broker, agent, and MLS websites will take your business to the next level.