Whether from your website, social media, or even yard signs, not all the leads you get will be ready to move forward right away.
Is the organic lead machine at your brokerage broken?
Find out and learn 4 tips to fix it
here
.
In addition to the time you need to prepare their listing, sellers may need to make needed repairs and renovations and properly stage their home. Buyers might still need to get preapproval, identify their ideal neighborhood, or in times like these, adjust their expectations and budgets to find the right home for them.
None of this can happen overnight. In fact, it can take a long time. According to some industry experts, real estate leads can incubate from anywhere to 6 to 24 months.
It's important to think of leads like seeds: if you plant them regularly and nurture them with care, you'll have a steady stream of sales down the road. But what are the best ways to nurture real estate leads?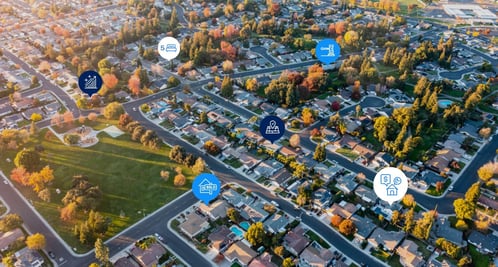 Regular, reliable, relevant touchpoints
A touchpoint is any interaction you have with your leads. Once they reach out to you by phone, email, or through your website (the first touchpoint), follow-up touchpoints are important to keep leads warm.
Three factors are key:
Regularity
We are, by nature, a little forgetful. To be memorable, you actually need to remind your leads you're there. By following up regularly—but unobtrusively, such as by email—your name and brand will stay top of mind, so your leads won't end up working with someone else after you've put in all the work to cultivate them.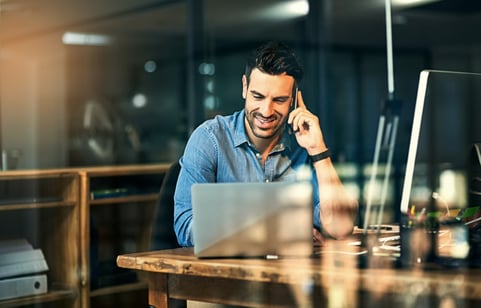 Reliability
Homebuyers and sellers usually have a lot of questions about the process. After all, it's one of the biggest steps and transactions most people undertake in their lives. They must trust you as a professional, and that you're providing reliable information. Brand your communications consistently, use proper spelling and grammar, and share useful facts and data.
Relevance
We're bombarded with information all day long. If your touchpoints don't speak to your leads' unique concerns and interests or aren't relevant to where they are in the sales cycle, they'll quickly tune out.
To avoid this, provide the information your leads can really use:
| | |
| --- | --- |
| For Sellers: | For Buyers: |
| Staging tips, neighborhood reports, recent sales comps, and more. | Preapproval and lending information, recommended properties, tips for picking a good inspector, or checklists to bring to showings. |
Tailored nurture campaigns
Speaking of relevance, your leads should be plugged into tailored campaigns that account for much more than just whether they're a buyer or seller. Are they a first-time buyer, and therefore need more support? Are they a seasoned property investor or home flipper that needs a little less handholding? These two different profiles should not be receiving the same information, and your lead nurture strategy and tools need to provide the flexibility to speak to both.
What 6 key features does your brokerage CRM need?
Customizable content
Out-of-the-box content sometimes just won't cut it. A library of lead nurture content is important and can save you lots of time, but it won't reach its full potential if you can't customize it. No one wants to receive canned, impersonal emails, so make sure your communications have the human touch.
At a minimum, you need to be able to address your leads by name and send content that is specific to their area and budget. The more customization, the better. Personalization tokens are an easy way to do this, and you need the ability to write and add your own messages to your campaigns.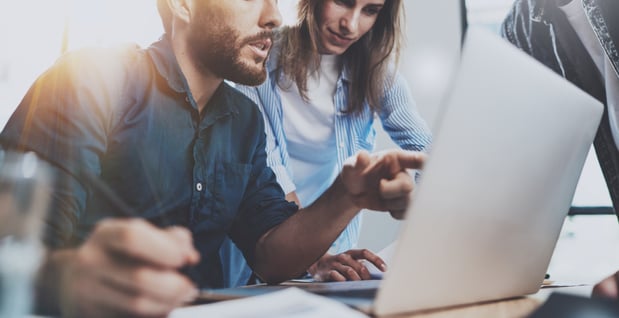 Smart automation
You're busy! Manually tracking and completing these tasks could be a full-time job, but we understand that busy brokers and agents have a lot of other things to worry about. This is where smart automation comes in.
Smart automation allows you to put lead nurturing on autopilot, so you intervene only when you can add value, like answering a specific question, hopping on the phone, or scheduling a meeting. Less tedium, more transactions!
Tracking
Finally, you need to be able to track your leads effectively. How many have you received? How many have been actioned? How many are in a specific campaign? How many have gone cold?
With the right tracking tools, you can sort leads by where they are (or aren't) in your lead nurture workflow and act accordingly.



Download our guide to see whether a seamless desktop/mobile CRM platform is what your brokerage needs




Try Constellation1 CRM to nurture your real estate leads
Constellation1 CRM provides the most robust and granular lead nurture capabilities in the real estate industry.
Not only is it the best at lead routing (just ask our customers!), Constellation1 CRM comes with more than 30 pre-configured lead Action Plans with infinite opportunities to modify, customize, or create brand-new plans from scratch. You can even import plans from your other CRM platforms.
All lead nurture emails have special features to avoid getting blocked by Spam filters and block duplicate sends for overlapping campaigns. The built-in content library comes with more than 250 pre-written messages you can customize and brand if you wish, with the ability to add as many as you like. Personalization tokens give everything you write a memorable touch.
Never let another lead go cold again with the finest CRM you can buy for your team. To find out more, request a callback from our Front Office team today.