Real estate runs on data. Teams advise their customers about crucial decisions based on their access to up-to-the-minute data. The accuracy and timeliness of MLS data are vitally important to the industry. As the industry's leading MLS data aggregator, no one understands this better than we do.
If you haven't been following developments around MLS data delivery closely, you might not understand exactly how it's changing or what it means for you and your business. In this post, we take a dive into the technical side of MLS data delivery, so you understand the changes that are coming and what they could mean for your business.
Learn how HomeStack started supercharging
its revenue growth thanks to data expertise from Constellation1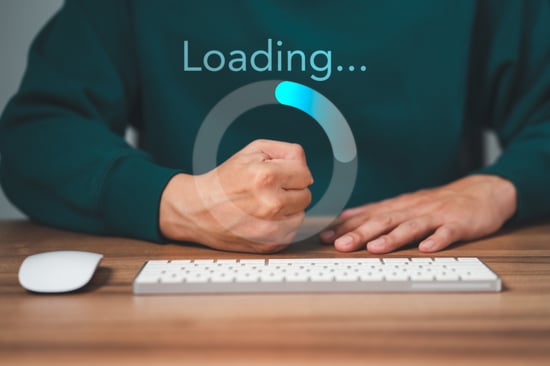 The importance of MLS data refreshes
Brokers, agents, and their customers need to know essential information, like:
When properties list
When prices change
When listings already have an offer
When listings are under contract
When listings are taken off the market
Incorrect (or delayed) information can have a serious impact on the ability to close deals. The consequences can be serious!
As a data aggregator, one of the most common questions we get is, "How often do you refresh your data?" That's because everyone wants the latest and freshest data. But how is MLS data updated in the first place?
How does MLS data get updated?
Multiple listing services (MLSs) are vast networks of regional databases updated by individual agents and admins. The most accurate, up-to-date information is available in the MLS at any time. But what happens when you don't have direct access to an MLS, or if you're trying to work with multiple MLSs at the same time?
The solution is putting all your data in one place, which involves setting up data feeds and putting them together. This is a lot trickier than it sounds, and then there's the question of how updated MLS data gets from the database to your computer. Until very recently, the only answer was polling.
What is polling?
If you thought we were going to be talking about elections, think again! In information technology, polling is a technique where a client (in the IT sense of the word) "asks" or polls a server for new data. Here's a diagram to show how clients and servers relate to each other: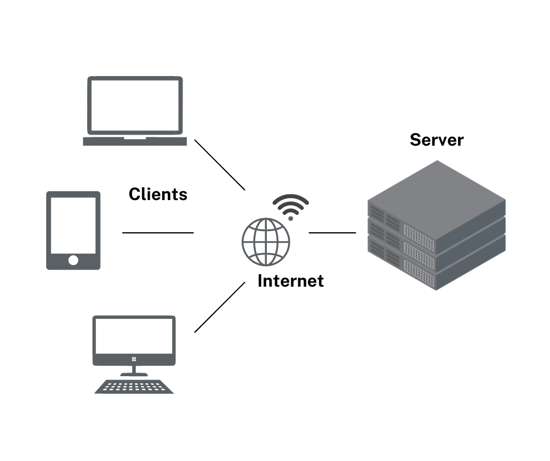 In the mid-aughts, polling was implemented as the industry standard for updating MLS data. If you had an MLS feed, your system would poll the server the MLS database was hosted on at regular intervals. The industry standard has been every 15 minutes, but some servers and sites might do it more or less frequently, even as little as once a day!
The issue with polling is that you're using resources inefficiently. You're spending time when there might not be any updates. You might poll 4 times in 1 hour and not get any updates, but then get an avalanche of changes and not learn about them until 14 minutes later. This has serious business consequences.
As the demand for real-time data has skyrocketed in recent years, polling has put a strain on data providers and their teams. Thankfully, technology has moved on, and the real estate industry is catching up. The solution: webhooks.
What are webhooks and what are the implications for real estate?
Webhooks are a technique for servers to provide clients (again, in the IT sense of the word) with real-time information as it happens. In fact, you're probably already familiar with webhooks: if you've ever received a push notification on your phone, you've been on the receiving end of a webhook: a real-time notification of an update as it happens.
It's hard to understate what a big deal this is for the real estate industry. Imagine your system receiving text messages and updating key information almost instantaneously. Webhooks improve on all the benefits of polling and eliminate the drawbacks, which include a huge amount of resources to ensure it goes smoothly. Now, MLS data can update in near real-time, with no more lag between polling times. The result: better, more accurate data that's easier (and cheaper) to get.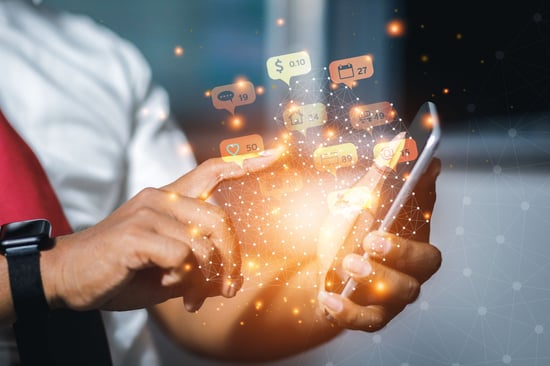 Webhooks: the new RESO standard
The Real Estate Standards Organization (RESO) helps set standards for the entire industry, including MLS data. It has recommended webhooks as the way of the future, improving the delivery and availability of data across the real estate industry. Not only that, webhooks will allow for faster data speeds, fewer data errors and lags, and lower costs thanks to less IT infrastructure and personnel, resulting in a win-win-win for MLSs, brokerages, and consumers.
Constellation1 is leading the way in webhook implementation
We're the real estate industry's data experts, and we're continuously seeking to innovate our technology and improve our services for our customers. We've become an industry leader in the implementation of webhooks, as we reported in a recent press release and announced at the RESO 2022 fall conference.
Webhooks aren't a new technology, but their application in real estate is. You can read more about it in our press release.
If you're interested in learning more, check out the video below of our presentation at RESO 2022 with Rick Herrera, Vice President of R&D, Data Services and Kevin Yao, Senior Cloud Engineer.
Entrust your MLS data needs to

Constellation1
Constellation1 has more than 50 years of combined experience in data services, and we help our partners navigate all the complexities of real estate data. For more information, request a callback from our data experts.