The Fed has raised interest rates twice this year, cooling one of the hottest real estate markets in recent memory. The challenges of the past year, including high prices, bidding wars, and low inventory, have been replaced by new challenges: uncertainty, higher borrowing costs, and slower sales. These challenges are expected to continue since the Fed is poised to raise interest rates again. This is stressful for everyone, especially buyers, their agents, and the brokers that support them.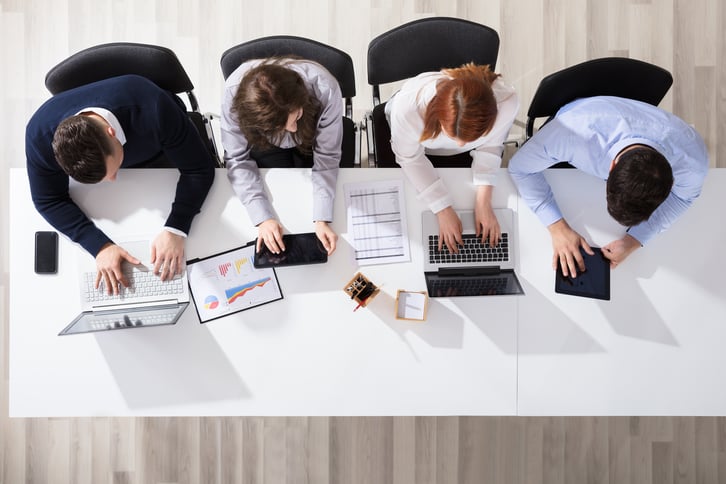 As a broker, there are steps you can take right now to help support your business and guarantee your team is successful—even during the most uncertain times. Read on for 5 tips to futureproof your brokerage in 2022 with steps you can implement today.
1. Adopt Real Estate Automations to Work Smarter, Not Harder
There's a multitude of solutions these days that leverage smart automation to save your team valuable time and allow them to focus on value-added tasks, not tedium.
Automate your digital marketing to stay top of mind and boost organic leads
Considering how tight the market is, the last thing you want to do is lose your marketing edge. Digital marketing is a goldmine, but a lot of teams don't have the time, energy, knowledge, or resources to do it right.
That's where smart automation comes in. With the right tools, you can automatically post your active listings, branded photos and videos, and relevant, scroll-stopping content on social media. This regular content will keep your team top of mind—essentially doing your digital marketing for you. Many users say these tools make it feel like they have the support of a full-time digital marketing team 24/7. The Constellation1 Digital Marketing Suite empowered one of our customers' best performers to close a sale on average every two business days.
Adopt electronic signatures for real estate to save time and money
Time is money, so waiting for traditional paper signatures could be costing you thousands of dollars and missed opportunities. E-signatures have been shown to cut the hard costs of paper document management, printing, filing, and postage, as well as soft costs related to speed and efficiency. They've also been shown to boost agent and customer satisfaction, and allow your team to work more flexibly, from anywhere. By automatically notifying and reminding signers they have documents pending, your team can stop chasing people down and start closing deals more efficiently. Not convinced? Try e-signatures for free and see for yourself!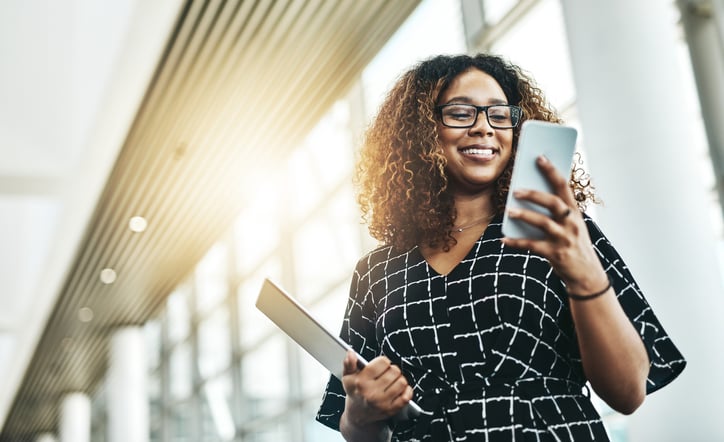 2. Create Your Own Real Estate Lead Generation Machine
By taking a few simple steps, you could supercharge your lead generation to get a flood of organic leads and keep your funnel full.
Do an SEO audit and make improvements
You can't "see" or touch search engine optimization, so it's easy to ignore. But the biggest benefit of perfecting your SEO strategy is that you can turn your website into an organic lead generator and appear high in your local search results to bring buyers and sellers to your site.
Learn more about the ins and outs of real estate SEO and how a few little tweaks informed by an SEO audit could give you big results.
Revamp your brokerage and agent websites
A great way to score extra SEO points (and win new customers) is to clean up and revamp your website. Give the text a refresh, write some useful blog posts, and make user experience improvements to make it easier for consumers to navigate. If you need help to make the perfect real estate website, we've got you covered.
Get the right real estate CRM
CRMs are a worthwhile investment. Brokerages need a robust tool for managing leads, and that's where a CRM comes in.
There are a lot of CRMs on the market, but few of them are built just for real estate, but our robust mobile + desktop CRM was designed specifically with brokerages in mind. Plus, our customers love it.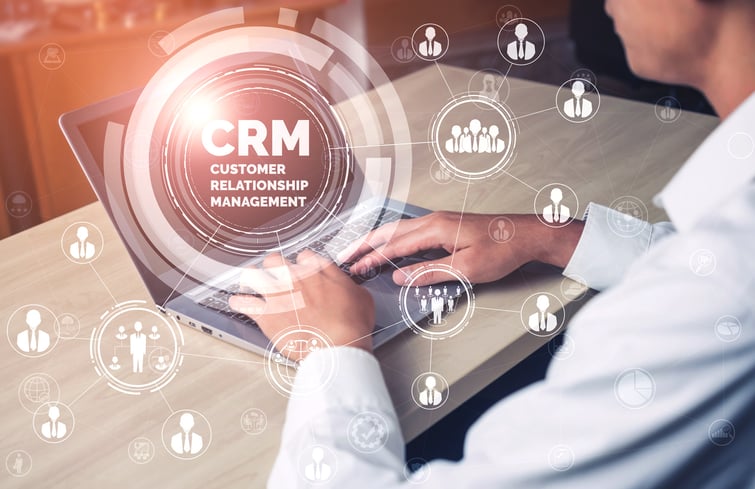 3. Boost the ROI of Your Brokerage's Tech Stack
As a broker/owner, when the challenges mount, you start tightening your belt. This means paying more attention to the ROI of your tools. You may find that investments you made aren't paying off, and you either need to drop the tools that aren't working or upgrade to tech that will actually help you reach your goals.
Audit your tech stack for shortcomings and opportunities
You can't know what's working and what's not if you don't ask. As a broker/owner, you might not even know what it's like using technology "in the trenches" every day.
This is why you need to conduct an audit of the tools your team is using. Just like a neglected streaming subscription, you might be paying for tools your team doesn't use. Agent adoption has a huge impact on ROI, so it's smart to get rid of tech you never use, incentivize the adoption of existing tech that could actually benefit your team, or upgrade to something newer and more useful.
Before you drop a solution or decide your team can't invest right now, remember that technology helps make your brokerage more resilient. Doing nothing can actually cost your brokerage more in the form of lost market share, fewer leads, an unhappy team, poor customer service, and more.
Find the right real estate tech solution for you
Every brokerage is unique, so the right solution for you might look very different from the one your competitors are using. To make sure you pick the right one (and actually satisfy your team's needs), consult the right stakeholders at your brokerage. The right tools are key to setting your brokerage up for success—today and down the road.
If you're looking to make a new tech investment, check out our 5 tips for maximizing ROI when onboarding new tech.
4. Focus on the Customer Experience
Last year, Accenture called customer experience (CX) one of the top trends to watch. This is still true today, both for internal customers (agents) and external customers (buyers and sellers).
When brokerages take care of agents' needs and provide the right support, agents go the extra mile to add value for consumers—even during challenging times. This chain of high-value support is what keeps agents engaged and leads flowing.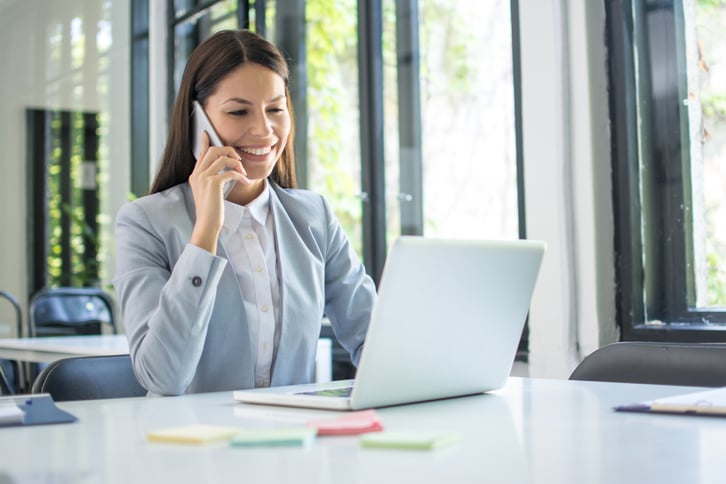 According to the 2021 National Association of Realtors® Tech Survey, only one quarter of agents strongly agree that their brokerage provides all the tech they need to effectively do their jobs. Investing in your tech stack is one way to focus on the customer experience internally and help agents serve customers better.
5. Find the Right Partners
We are all stronger together. When there's mutual alignment, we can all go farther faster.
The partnership paradigm works at every level of your organization. Brokerages and agents should see each other as mutual partners who, by helping each other, help consumers buy and sell homes.
Brokerages should also seek out meaningful and productive partnerships with their vendors, especially their tech vendors. The result is an entire partnership ecosystem with mutually beneficial relationships driving value every step of the way.
Futureproof Your Brokerage
Dr. Daryl Fairweather, Chief Economist at Redfin, observed "the long-term outlook is still quite strong, but in the short term, because of all the volatility in the economy, home prices might fall between now and next spring," as quoted in the New York Times. The future is unpredictable, so brokerages must prepare for anything by working towards business models that keep them at the top of their markets.
Even with prices falling, inventory is low and will likely remain low. There are even more things your brokerage can do to win more leads when listings are in short supply.
By following these tips, you can solidify your niche and create your own markets to get through even the most challenging periods.
Ready to discuss solutions to futureproof your brokerage? Get in touch.