Happy New Year from the entire Constellation1 team! Thank you for a productive 2020. We'd like to take this opportunity to wish you a happy and healthy 2021 full of personal and professional success.
We have a lot of ambitious goals for the coming year. But do you want to know our biggest one? To continue optimizing and improving our entire suite of solutions for our loyal customers. We know you rely on us to deliver the best solutions and we take that responsibility seriously. With that, we are excited to announce the honorable mentions for our first product release of the year, which was launched to Production on January 19.
We have some awesome new features to share with you this month to help you work smarter, not harder. Among these features are helpful CRM updates, various Websites changes for improved SEO, and a series of usability updates for our eSignature solution. Read on for details.
Updated Flyers interface and improved flyer workflow
With Constellation1 CRM, you have a toolbox full of marketing tools for your brokerage. The Flyer module, which allows you to make and distribute flyers for your listings, now has an updated interface and easier flyer workflow to make creating consistent branded flyers for your entire company or office a piece of cake.
We've cleaned up the Flyer interface, making it less cluttered and more intuitive. We've also made it easier for agents to manage their photos, including their headshots, listing photos, and company logos, from the Manage Photos tab.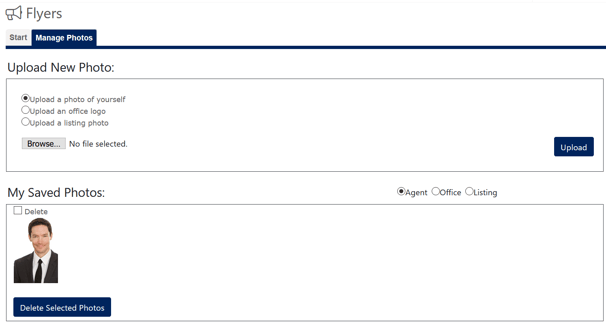 Manage Photos tab
When it's time for agents to pick a listing in the Select Listing tab, we have simplified the options for either starting a flyer from scratch or from an existing MLS ID in the Listing Option dropdown.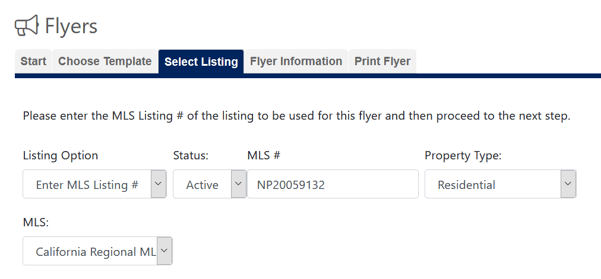 Updated Select Listing tab
It's now easier for admins to create and name new company and office templates for consistent branding and to publish, unpublish, or delete company and office flyers. All Constellation1 CRM users will see these updates automatically.
New 2021 CRM Action Plans
The new year means brand-new annual and seasonal action plans to make sure your team's marketing is always relevant and timely. Your updated action plans include:
Admins can review and publish these new action plans for their teams. All CRM users will see these new action plans automatically.
Constellation1 Websites: Improved Public Records integration
Public records are an essential part of listing data. Public records provide key information for your customers and help improve search engine optimization (SEO) to make it easier for homebuyers to find you. We have updated our system to improve how we link to public records pages to help you rank higher in search engines, increase traffic, and provide more relevant information to your visitors.
Now when site users search for properties, your pages will link to an MLS listing details page, if available, for the property. You can see an example here.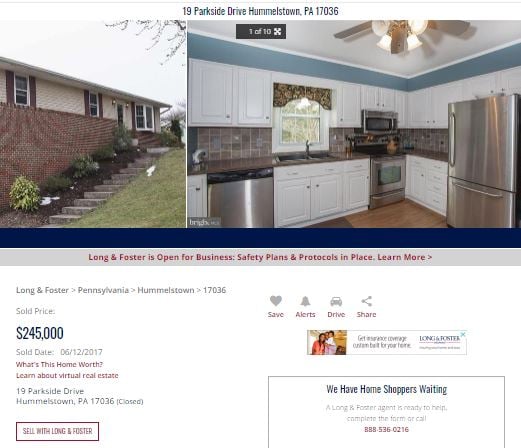 MLS listing page
If there is no MLS listing details page, your pages will automatically link to a public records page. For an example, see here.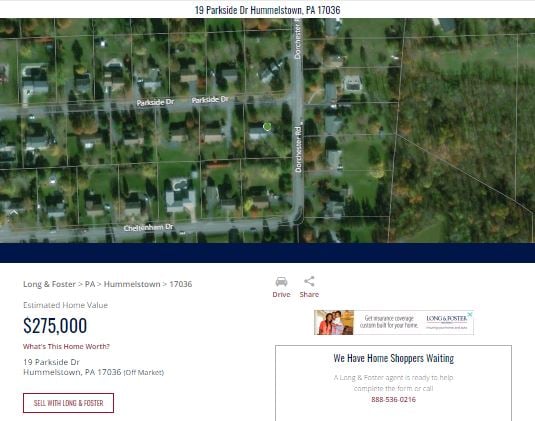 Public records page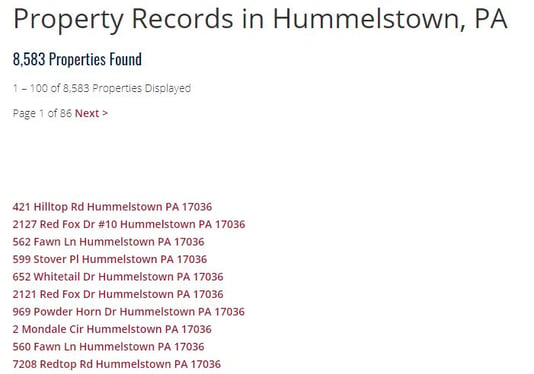 301 redirects from /realestate/ landing pages
We also updated all /realestate/ landing pages to include 301 redirects to public records pages for properties that don't have an MLS property details page. This change improves SEO for these pages, which means better search results and more traffic for your website.
This update has been made automatically for all Constellation1 Website customers.
Market Trend report improvement
You might remember when we launched our Market Trend report back in September. Since then, it has proven to be an extremely valuable resource for sharing high-quality market data with customers. To make the report as useful as possible, we collect MLS listing data over time—the more data, the better the report. Sometimes, there may be areas with insufficient data. In those cases, the report used to display a message that read, "Unknown." Now, the message reads:
"Sorry, our system is still accumulating data to provide an accurate report. To get immediate access to the latest market trend insights, please reach out to our office and an expert will assist with your needs."
This new message provides a better, clearer user experience, and the call to action turns these situations into lead generation opportunities. Our customers who use the Market Trend reports will see this update automatically. If you're interested in adding the Market Trend feature to your website, please reach out to your account manager.
Improved accessibility
Ensuring that our Constellation1 Website solution—and by extension, your website—are accessible for everyone and compliant with the ADA is a top priority. We have been running accessibility scans behind the scenes and making improvements based on the results. The most common results have been related to HTML tags and labels. While this is all a bit technical, you can rest assured that we are continuously testing improvements and implementing the most effective ones across our Websites solution. What does this mean for you? It means users with disabilities will be able to access and use your website more easily. These updates will be made automatically for all our Website customers, and we will provide additional updates in the future as needed.
New Constellation1 eSign improvements
Updated anchor tags
Anchor tags are how we place elements in documents that need to be signed. For example, these elements include:
Signature fields

Date fields

Check boxes

Radio buttons
This update makes for consistent formatting, better configurability, and easier management within Constellation1 eSign. You can read our technical documentation on anchor tags here.
Updated API
We have updated how eSign opens and displays for our customers connecting through our API. These updates give you more control over how you interact with eSign. We have added the following for launching eSign:
showLeftMenu

cancelSession

filterByTxName

allowAddPackage

allowApplyTemplate
Technical documentation on the Constellation1 eSign API can be found here, and for information on LogMeIn eSign 2.0, click here.
Updated interface
The eSign user experience is extremely important. To make it even better, we have made the following updates to the Document Preview panel:
Removed unnecessary scroll bars

Extended

the

Document Preview to the bottom to take advantage of unused space

Made the main document scrollable without scrolling other items on the page

Minimized

the left n

a

v

igation panel

to allow

m

ore room for

D

ocument

P

review
These updates are all available in the latest version of Constellation1 eSign.
Thanks for reading about our January honorable mentions! Check back next month for our honorable mentions for February. Again, wishing you all a happy new year, and if you have any questions, feel free to contact your account manager.