We've turned our clocks forward an hour, the days are getting longer, and the air is getting warmer. Spring has sprung! And at Constellation1, we're thrilled to tell you about the latest enhancements to a couple of our Back Office solutions. These awesome new features will help you work smarter, not harder. Among them are improvements to our Constellation1 Documents dashboard and search function and a series of enhancements to our Constellation1 eSign solution. Read on to learn more.
New view options in the Documents dashboard
To allow you to customize the look of your Constellation1 Documents dashboard, you now have the option to view opportunities and transactions as tiles or as a grid.
In the 'Select' dropdown, click 'My Profile,' navigate to the Preferences tab, and select both your default view (Tile or Grid) and your sorting preferences.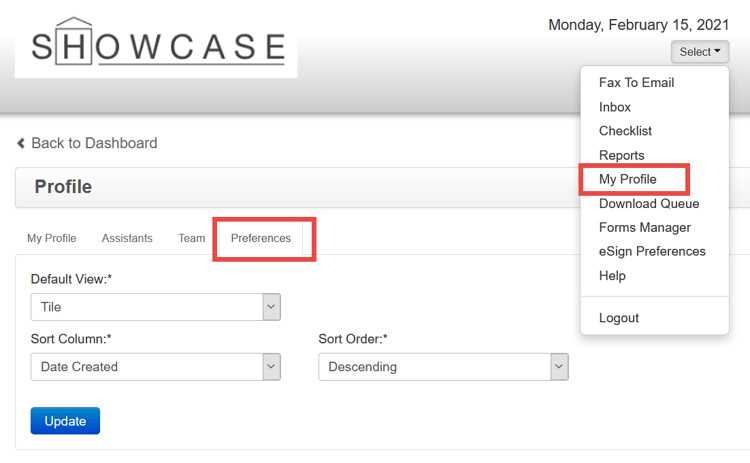 Improved Document searches
We have updated the search feature so that search results remain on the dashboard until you remove the search criteria. You can search transactions by contact name, property address, or MLS number. This improves usability by allowing you to search for a transaction, navigate away from the dashboard, and then navigate back to it to find your search results are still showing.
To remove your search criteria and clear your dashboard, just click the "X" in the search box.


In addition to our Constellation1 Documents improvements, we're pleased to present new features for our Constellation1 eSign solution, making the industry's best electronic signature platform even better!
Improved mobile eSign workflow for better usability
This month, we've released improvements for smoother mobile signing sessions to make eSign even easier to use and consistent with our desktop version. We've updated the look and layout of our mobile experience, with consistent fonts throughout the signing session for a more cohesive feel. While in the signing session, the "Next" guide now scrolls through the document to show the next field needing the signer's attention, saving time and avoiding confusion.
More versatile, adjustable document fields
We've updated our form field tags to be adjustable. This means you now have more flexibility to determine the size of a form field in a document. For example, if a field needs to cover multiple lines, you can now drag the corner of the field to fit the required space.
The updated form fields support line breaks and carriage returns, making text formatting easier and more intuitive for the signer.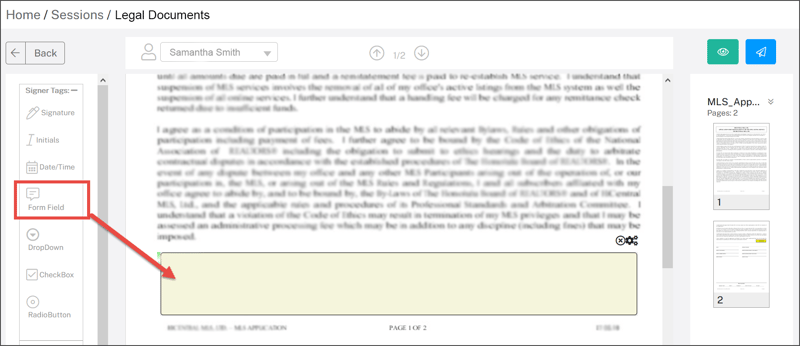 Add documents to a signing session
You may find that a signer needs to add a document or image, like a driver's license, bank statement, or other requested document, to a signing session that is in progress. Signers can now upload needed documents to signing sessions so that all important documentation is in one secure location.
Simply click the new 'Upload Document' button in the navigation bar and a new tab will open where the user can browse their computer or mobile device for the requested file.

Signing groups
There are use cases where multiple people may be authorized to sign on behalf of a particular entity. So that documents are signed as quickly and efficiently as possible, we have created an option for multi-signer signing groups. When you add a group to a signing session, all authorized signers receive a signing notification at the same time. Any one of them can log in and sign on behalf of the group, allowing the session to progress to the next step faster. This is particularly useful if one of your signers is out of the office or can't access the signature invitation email.
New-and-improved signature email templates
We have given our email templates a facelift! You'll notice a cleaner, more intuitive, and visually appealing user interface and message in all emails sent to admins and signers.
Here is an example of our updated email format.
Before: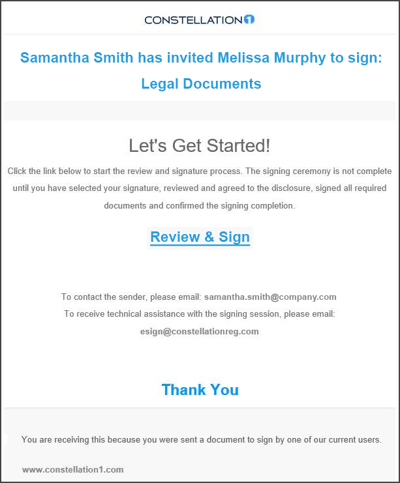 After: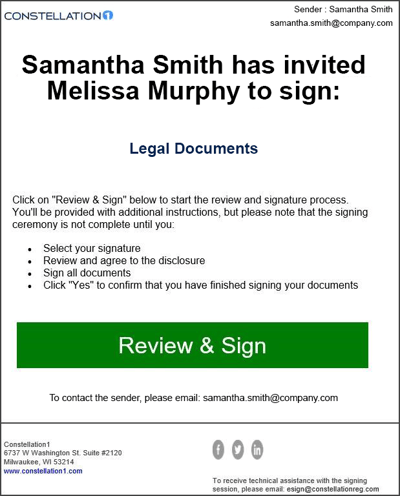 Continuous updates to serve you better
At Constellation1, we are dedicated to making our products better. Check back next month for our honorable mentions for April.


If you have any questions about these updates or other product features, get in touch with us today.


If you missed our last product release post, you can read it here.