The beginning of Q4 2022 has been one of the most uncertain in recent memory for real estate professionals. The Federal Reserve hiked interest rates again on November 2 and signaled that it would do so again if inflation remained out of control. The current rate for a 30-year fixed mortgage is just over 7%, a rate we haven't seen since before the housing bubble in the early 2000s. Inflation remains at a stubborn 8.2%. Sellers are spooked, buyers are tired, and your team is caught in the middle.
Your brokerage is likely experiencing a slowdown after a pandemic-fueled buying frenzy. But if the past two years have taught us anything, it's that real estate professionals are adaptive and resilient. There are lots of ways to take advantage of slower times to not just survive, but thrive—and come out on the other side stronger. Let's take a look at 7 of them.
1. Branch into new segments or markets
Downturns affect every segment of the market differently. The market your brokerage typically serves may be slowing down, but is the same true in neighboring areas or at other price points?
You can also consider ways to generate new leads. Hiring is slowing in some areas, but many employers are still hiring as job growth remains strong. Some analysts are also talking about an "affordability migration," where workers in more expensive areas look to move to cheaper ones. This means many workers, particularly in knowledge sectors, may be moving, and relo (or relocation) leads could be a great new source of business for your brokerage.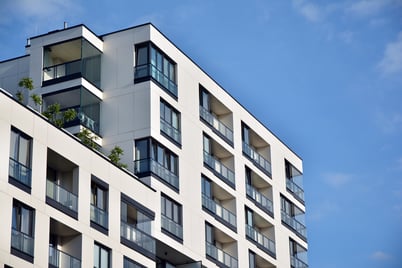 Another market that is stronger than ever is rentals, given that houses are still expensive and scarce, despite high interest rates. So, in addition to relocation referrals, you might drum up leads by helping renters locate apartments, condos, and other kinds of rentals. The same local expertise that makes your team perfect for homebuyers is ideal for helping renters find housing, too.
Could relo leads be the biggest source of business your brokerage is missing out on?
Learn more about relo leads in our dedicated relocation blog post.
2. Keep your online presence and digital marketing strong
When the market slows down, the last thing your brokerage should do is disappear. Leads will be scarcer, so every single one counts. Staying present and active on social and other digital channels will ensure that they can find you.
The best (and some might say the worst) thing about social media is that it's everywhere, and it's largely free. With a little effort and consistency, you can build an amazing brand online, both for your brokerage as a whole and for each of your individual agents. This is true of busy periods and slow ones.
A slowdown might be the perfect time to implement social publishing at your brokerage. With the right social media tools, you can leverage the best of automation, AI, and lead capture to market all your listings and leverage the power of your collective spheres of influence to stay top of mind all year round.
Read how Constellation1 helps Carpenter Realtors
market online and achieve incredible results
3. Respond to leads fast
The precious leads you do receive will not stick around for long. According to the Harvard Business Review, the average lead response time across industries is 42 hours. HBR found that responding within an hour of receiving a query made it 7 times more likely to qualify that lead.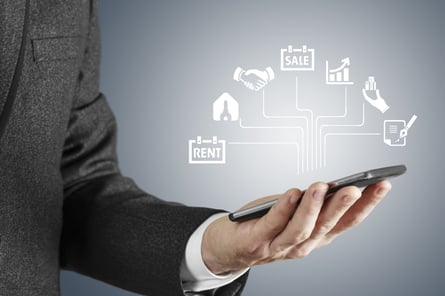 One study that is frequently cited online says that 78% of leads go with the first person to respond. We don't know if that's true, but we do know that the speed and the quality of an initial response go a long way to convince a lead to work with you—because that's how we all feel when we're shopping for goods or services.
Did you know we've found that responding to a real estate lead within 5 minutes means they're 10x likelier to convert? Find out why in our short video.

The right real estate CRM will help your team respond to leads fast. If you don't have a CRM yet, or if your CRM is falling down on the job, this slower time is the perfect opportunity to assess your CRM needs and find the right solution for you.
4. Give your current clients the royal treatment
Let's not forget that referrals are still one of the best sources of real estate leads!
Even if your team is having a hard time finding the right listings and closing deals for your existing clients, make sure they feel taken care of. Be extra responsive, help them price their property appropriately or expand their criteria just enough to find that hidden gem, and negotiate the very best deal for them, even when market conditions might favor the other side of the transaction.
5. Check in on your warmest "cold" leads
If times are tough at your brokerage, chances are they are tough for a lot of your prospects, too. Gas is expensive, interest rates are soaring, and the holiday season is right around the corner. The holidays are a notoriously low-inventory period (who wants to move between Thanksgiving and the new year?), but they're also the perfect opportunity to reach out to old leads for no reason at all other than to wish them well.
It's far easier to keep leads warm than it is to revive cold ones, but when leads are scarce, you've got to start somewhere. Search your CRM and filter out leads from the past year that stopped engaging with your nurture campaigns or otherwise never went anywhere—then reach out. Remember, it can take some real estate leads up to 24 months to incubate, so keep at it.
6. Give back. Your community will remember.
You might also consider occupying your extra time by volunteering in your community, hosting a food drive, organizing a neighborhood cleanup, volunteering at a soup kitchen, and more. Not only is it a great way to give back, it's also a great way to get your team's name out there. It's truly a win-win for everyone!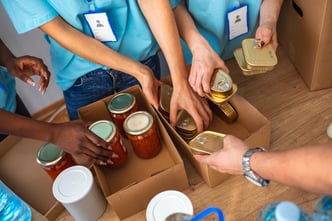 7. Take advantage of the slower pace to make some much-needed business updates
Running a brokerage is tough work! Sometimes you have to put essential work off until "later" because you're too busy, and then a year passes without any meaningful changes. If things feel slow around your office, it might be the perfect time to:
If you're not sure where a little investment might have the biggest investment, we can help!
Learn about a FREE tech stack audit and sign up for one today!

Trust Constellation1, the source for real estate technology
We work with some of the best real estate companies in the world, and they consistently say they've never had a partner as invested in their success as Constellation1. Many of our customers have been with us for two decades or more, enough time to weather their fair share of ups and downs.
If you're looking for a reliable partner to help make your brokerage more resilient, no matter what the market has in store, the team at Constellation1 is in your corner.
Have you found the one?




Contact our team to find out why Constellation1 is the one for you!