In this Product Release Series post, we'll cover the top front office releases in November, including improvements to our CRM, Websites, Relocation, Digital Marketing, and eSign solutions. These updates were released to production on November 23, 2021.
It's already December, which means there's probably a chill in the air (or even a little snow on the ground). This time of year, we are reminded of what's important: quality time with friends and family, showing thanks, and setting goals. At Constellation1, our goal is to make your tools better, so you can do more with your tech and help your team work smarter! Click below to go to the release notes that interest you most:
If you have any questions about this release or any of our product features, get in touch with us today.
Constellation1 CRM with mobile app
We're always working to make improvements to Constellation1 CRM to help you capture and convert leads more easily.
New Reach Social integration
We've just made it a whole lot easier for your brokerage to reach a much bigger audience on social. Our Reach Social solution allows you to broaden your sphere and get more leads from your online presence through automated social publishing. This feature now integrates with CRM, making your front office tech stack even more powerful.
This integration allows you to connect multiple social media accounts to your Constellation1 CRM and monitor their performance using a customized, intuitive dashboard.
New features include:
Performance dashboard

Automatic posting of relevant content to your social media accounts

Customized branding

Powerful lead generation tools like Free Home Valuation, Find My Dream Home, and a chat box that allows leads to communicate in real time directly with agents

,

without having to download any additional applications

Easy management for broker admins
Learn more about social publishing for real estate pros here and read how BHHS Towne Realty leveled up its social media game with Reach Social. Contact your account manager to pair Reach Social with CRM today!
Easier photo uploads
We've made it easier to upload agent photos and logos to help your team manage your company's brand image.
Constellation1 CRM now accepts photos:
Recommended aspect ratios/dimensions:
Agent photos: 3:4 (e.g., 150 x 100)

Agent logos: 3:2 (e.g., 150 x 200)
New 2022 action plans
As we get closer to ringing in a new year, we're updating our annual and seasonal action plans for 2022.
A new-and-improved monthly newsletter series is in the works and slated to be released before the end of the year. Newsletters will feature new content designed to drive more traffic to your website and updated images for a friendlier, more attractive look and feel. Newsletter subscriptions will now also roll over into the following year, so you don't have to add your existing recipients back onto your newsletter list. One less thing for you to worry about!
We've also updated our seasonal postcard series to reflect 2022 dates with new content and images. The updated action plans will also be fully responsive, meaning they'll display perfectly on any device.
Here's a preview of the 2022 St. Patrick's Day postcard: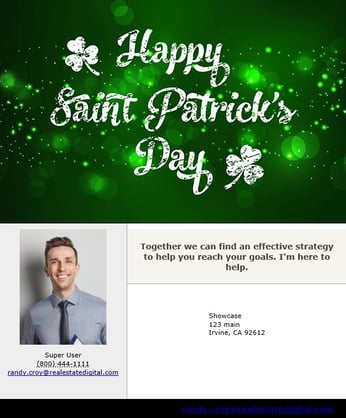 Old Version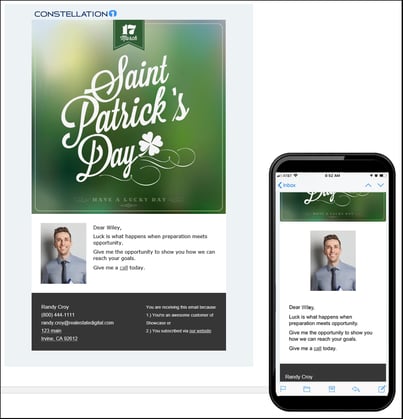 New Version
Constellation1 Websites
According to NAR, in 2020, 97% of home buyers began their search online. We've made updates to Constellation1 Websites to keep your website the most powerful lead gen tools in your toolbox.
Not using Constellation1 Websites yet?
Emails from vanity domains
We're pleased to confirm we've successfully added the ability to send emails using your company's custom email domain, as previously announced in our September Release Series post.
This new feature will determine if we're allowed to send emails from the primary email address associated with a custom agent, office, or company website domain email address.
Before an email is sent, this email service will validate our authority to send emails using the "From" address of the sender's email domain:
If we have authority, the email will be sent from the sender's email address.

If we don

'

t, we will attempt to send from your company's default email address. If the company default email address is not defined, the email will be sent from our system address

(

notifications@rdesk.com

).
The following email services are not supported with this new feature:
To allow our system to send emails on your behalf, an update is needed with your domain registrar. You need to add a text file to your domain that includes the following SPF record:
v=spf1 ip4:208.93.240.0/24 ~all
Your registrar (such as GoDaddy or another company you registered your domain with) can help you make this update. Benefits of this new email authority include:
Enhanced agent and company branding

Ensuring the highest delivery success rate

Email services recognizing the sender as authorized and legitimate

Recipient email servers validating email sender authenticity (so the message is less likely to be sent to Spam

)
Example of a domain zone file: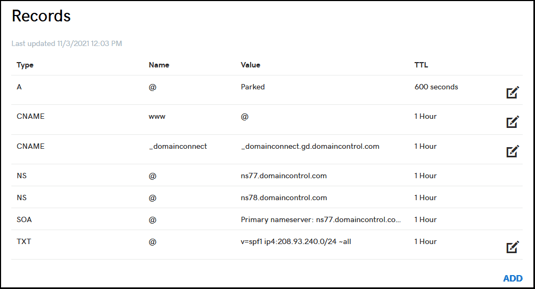 If you're interested in receiving a guide and FAQ, please reach out to your Constellation1 representative. Our team will be happy to assist.
Franchise website leads
We're improving lead routing and lead management on franchise websites.
If a home buyer creates an account on a major franchise website, then searches for a local property, we will now route that lead to the broker covering the area where the property is located. Websites will treat the lead the same way as if the home buyer had created an account directly on the broker's website. This means more accurate and timelier lead routing to the team with the right expertise.
Constellation1 Relocation
Our industry-leading relo management solution is getting even better this month with four standout enhancements:
1.

Existing contact notifications
Managing your contacts is important. Sometimes, contacts can unknowingly be added to the system multiple times. Now when adding a new contact, the system will check if the contact already exists in the system.
If the system finds an existing contact, a modal showing the original contact record will appear. You will still have the option to continue and add the second contact if you wish.
The system will notify you of the duplicate contact record when the new contact details match those in any of the following fields:
First name

Last name

Email address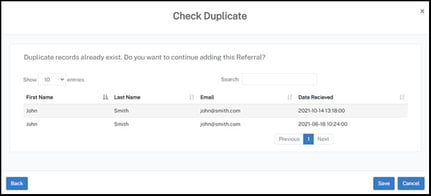 2.

Easier email attachments
In our August Release Series post, we introduced the ability to send emails to your Relocation account and add them to a contact. This month, we're pleased to announce we've added the ability to send emails with attachments and associate those attachments with a contact.
After sending an email with an attachment to your Relocation account, it will display on the Email Responses page. Click on the ellipsis next to the email message to associate the email and attachment with a contact. The attachment will then display at the bottom of the contact details page.
The following file types are supported:
3.

Updated action plans
We've updated our action plans to allow you to hold the plan's first message and send it when you're ready.
When you associate an action plan with a client and set the first message in the plan to send on day 0 (zero), the system will wait until you manually send it. The other messages will be sent on the regular schedule after the first message goes out.
Your Constellation1 Relocation representative can help you activate this feature and provide more details if you need them. Feel free to reach out to them today.
4.

HSF contact search improvements
We've updated the contact search for HSF and added the ability to search by Affiliate ID. When searching for a contact, simply enter the Affiliate ID, full or partial, then click search.
Paradym by Constellation1 Digital Marketing Suite
Paradym features the very best automated digital marketing tools to fill your funnel and take social media management off your plate!
Video improvements
You can now manually post videos to YouTube more easily and quickly. Previously when posting videos to YouTube, you would be redirected to a different page to complete the post. To make YouTube posting easier, we've added a YouTube link to the Video Tour dashboard and the Create New Post modal on the Social Schedule page.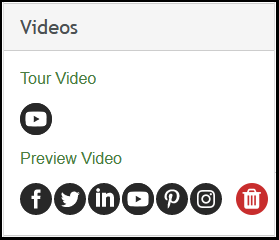 Tour Video Dashboard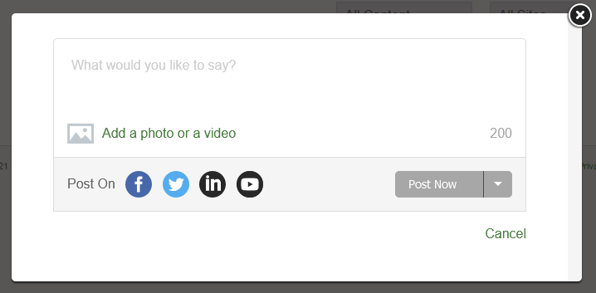 Social Schedule – New Post
With this release, Preview Videos can now also be included for automatic posting to all your social media accounts, including YouTube. Preview Videos can be automatically posted to:
Facebook

Twitter

LinkedIn

YouTube
LinkedIn business page linking
You've always been able to post to your personal LinkedIn page. Now you can post to a LinkedIn business page too!
LinkedIn business page admins can now connect to a personal page or a business page.
Constellation1 eSign – electronic signatures for any industry
Electronic signatures are a powerful tool for staying connected and closing deals from anywhere! We've made our eSign tool even better with two key updates in this release.
Updated email notification options
To improve usability and efficiency, we've added more flexible notification options for signing session senders. Now senders have more options for which signer actions they can receive notifications for.
To access the notification options, click on the Profile icon in the top right corner, then click the Email Notifications section. The added options include:
Expiration

Session Pre-Expiration

Session Expiration

Other Invite Links

Session Documents

Session Declined

Session Delegate

Session Reminder Summary

Session Cancellation
New authentication options for in-person signing
For increased security during in-person signing sessions, we've added the option to send an email or text message to signers to confirm their identities, even if they're sitting right in front of you. This helps further authenticate them in case whoever is having them sign does not personally know who they are.
When creating an in-person signing session, senders can choose to authenticate signers by selecting the email or text message options. The system will send senders a code that they will have to enter to continue the signing session. This two-factor authentication is recorded as part of the signing session.
Continuous updates to serve you better
At Constellation1, we're continuously working to improve our solutions so they don't just meet your expectations, they exceed them. Subscribe to our blog and check back next month for December's honorable mentions.
If you have any questions about this release or any of our product features, get in touch with us today.
If you missed our last Product Release Series post, you can read it here.